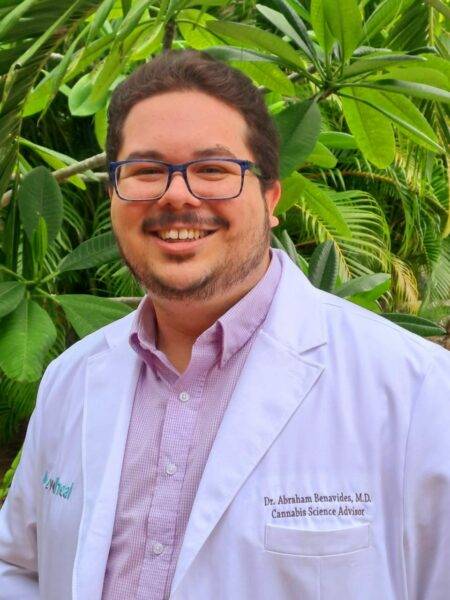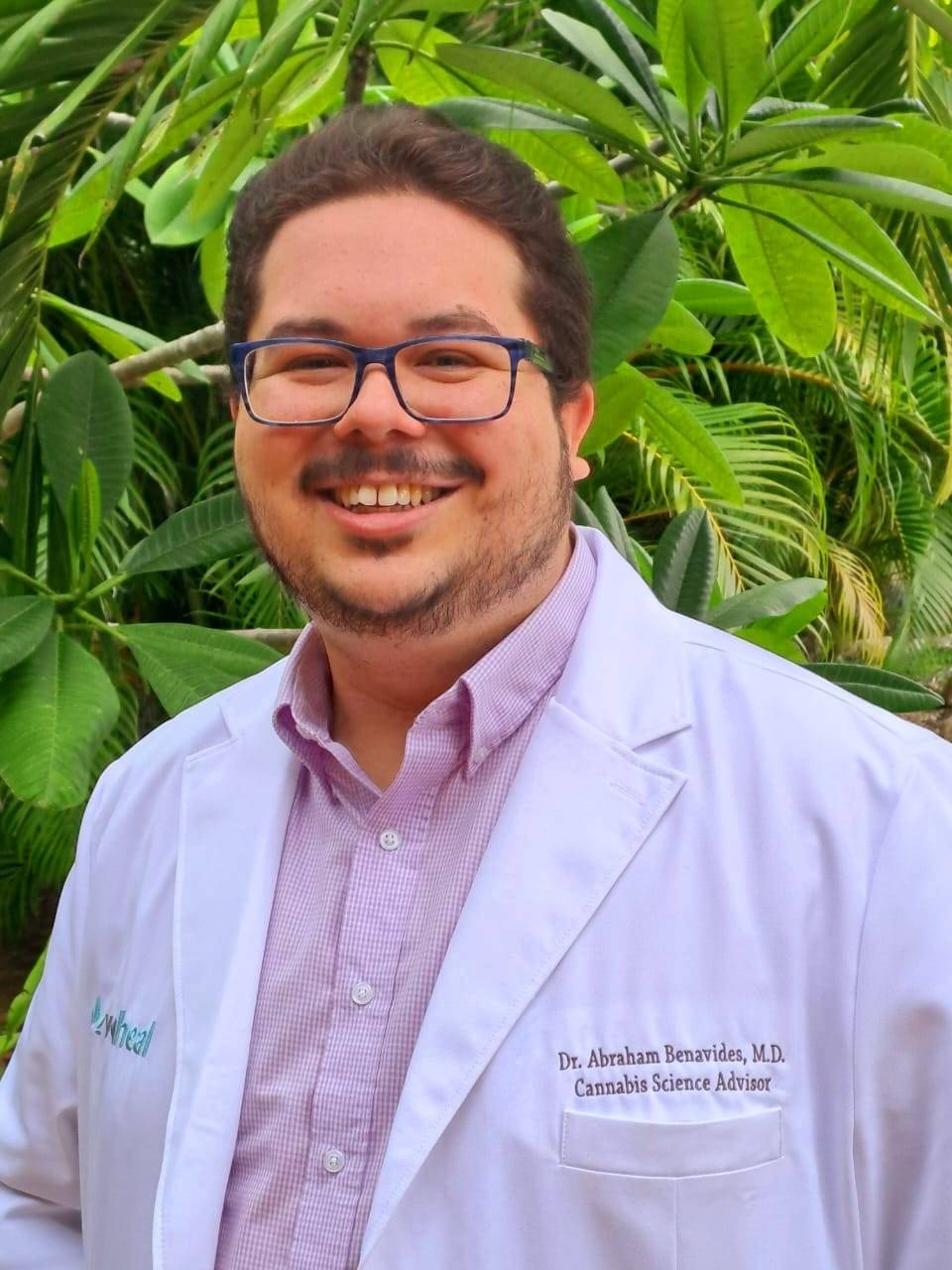 My goal is to help you achieve optimal health and wellness by integrating cannabis into your daily life. I do this by providing expert cannabis coaching and education that takes the mystery and guesswork out of cannabis consumption.

My personalized approach helps you develop a deeper understanding of cannabis and terpene science, and how it can be used to manage your symptoms and enhance your overall quality of life.
Dr. Abraham Benavides is a worldwide cannabis consultant and full-tuition merit scholar of the George Washington University School of Medicine and Health Sciences (SMHS '19). He also studied Biology and Business Administration at Boston University.
In 2016, Abe started the Cannabis as Medicine Interest Group at GWU SMHS, the first cannabis-focused education group at a US medical school. He also earned a Health Policy Track certificate by advocating for the advancement of Hispanic public health and the interests of 50,000 US Hispanic physicians on Capitol Hill in Washington, D.C. He continues to advocate for cannabis law reform and cannabis education in the US and Costa Rica.
Since graduating, Dr. Benavides has worked extensively in the cannabis industry as a medical reviewer, author, editor, and scientific advisor for cannabis and CBD organizations around the world. He does remote cannabis coaching independently, and with Veriheal and GW CIM.
Dr. Benavides has authored cannabis e-books and CME courses for Veriheal, the largest online provider of medical cannabis cards in the US. He also serves as lead medical reviewer and researcher for Veriheal, CBD Oracle, CannaKeys, and many other cannabis and CBD websites with his educational content reaching a direct global audience of over 1 million patients.
Abe survived severe COVID-19 infection during his Family Medicine residency and now lives with new disabilities including Long COVID, POTS, and PTSD. He since moved to Costa Rica to heal, be with his family, and upgrade his quality of life.
He loves spending time in nature and at the beach with his wife and pug, Bruschetta.
You can read his Doctor's Corner blog and other works on his clients' pages below.
Join my community and take your cannabis experience to the next level. With my expertise, writing skills, affiliate marketing, and Twitter promotion, you'll have everything you need to thrive.